W
ith the imminent arrival of my friend's baby I finally finished knitting the baby clothes I blogged about several months ago. I will admit that I hadn't spent as much time knitting as I had planned so it took longer than expected. Here are the photo's modelled by my lovely assistant: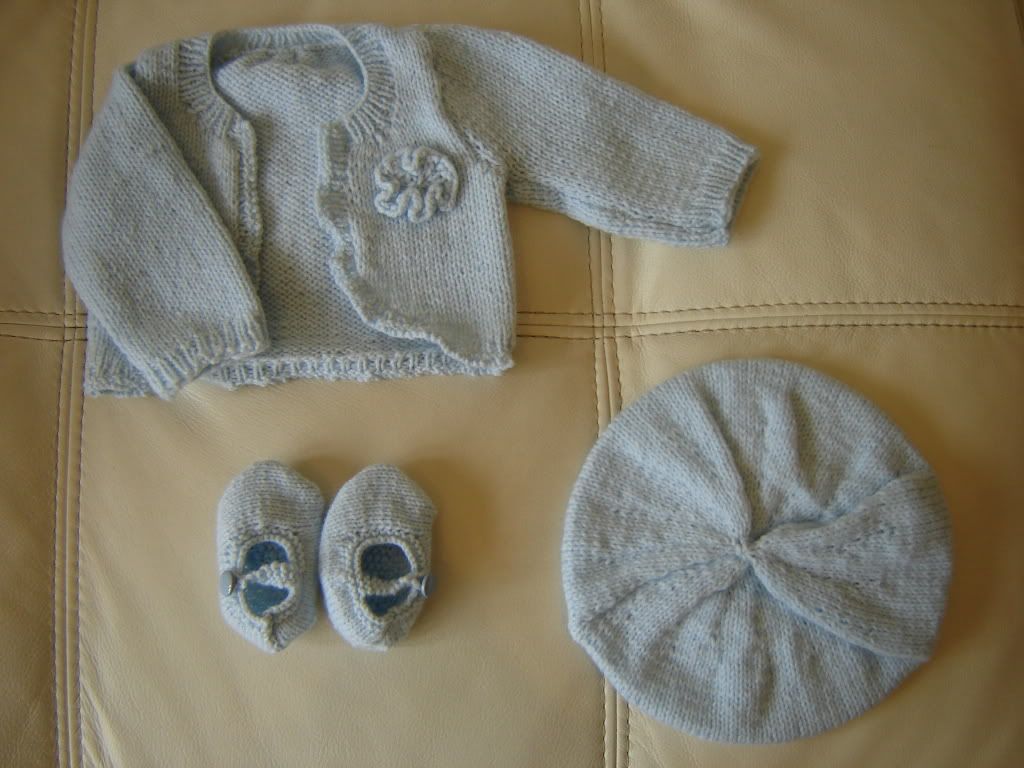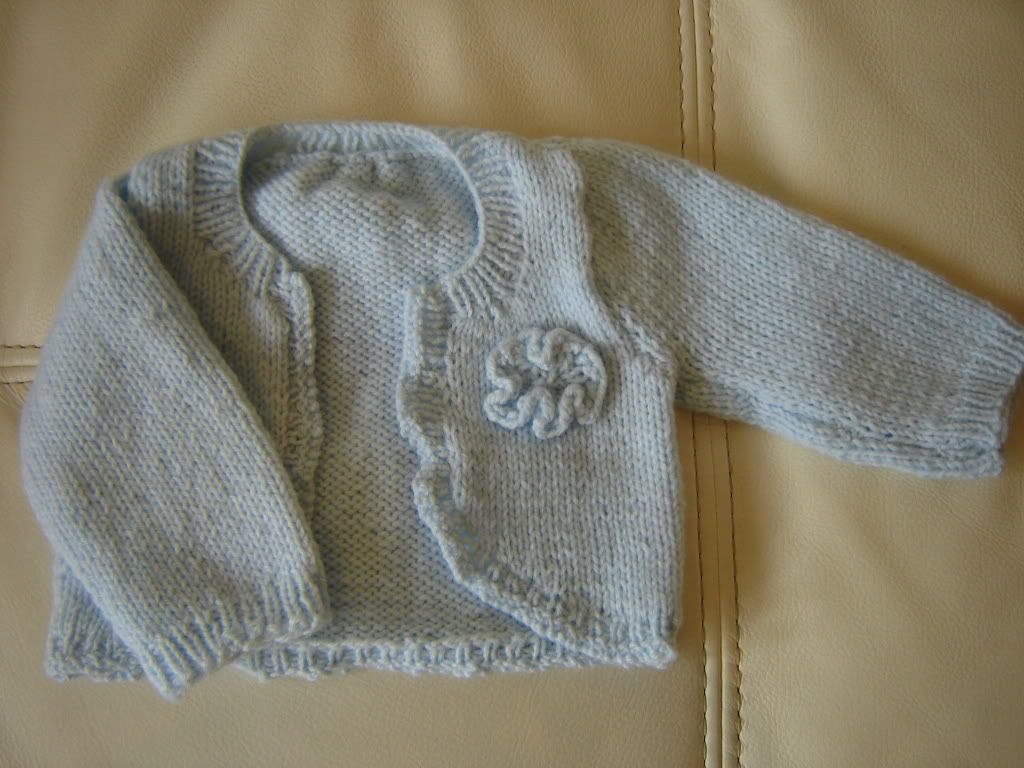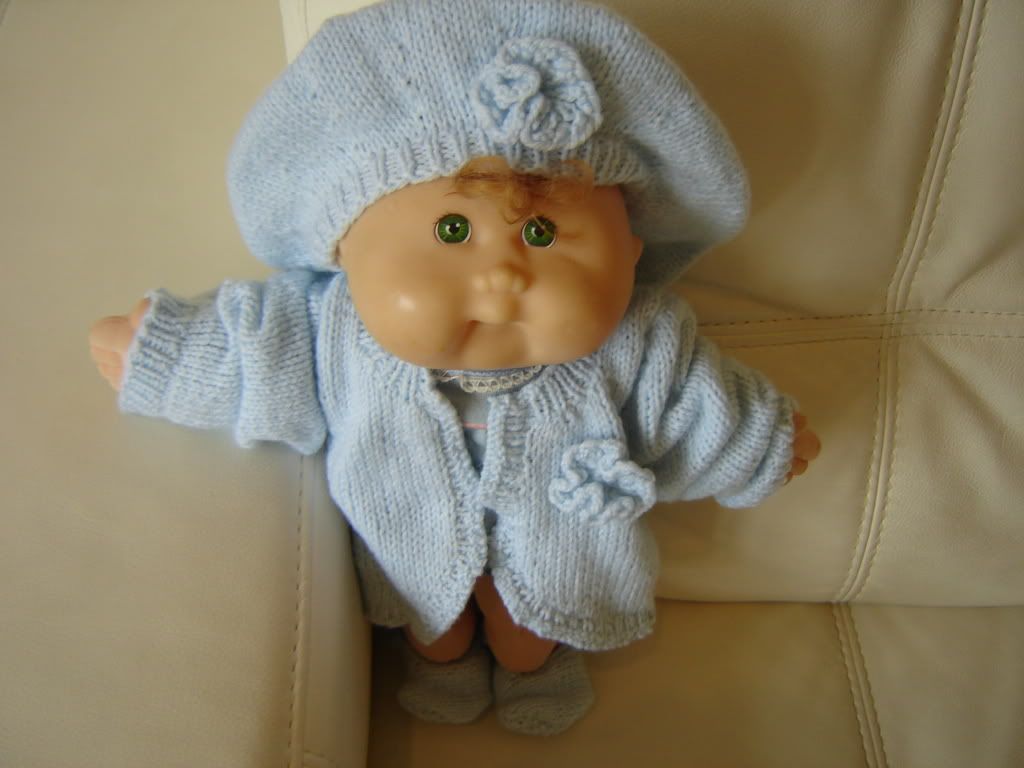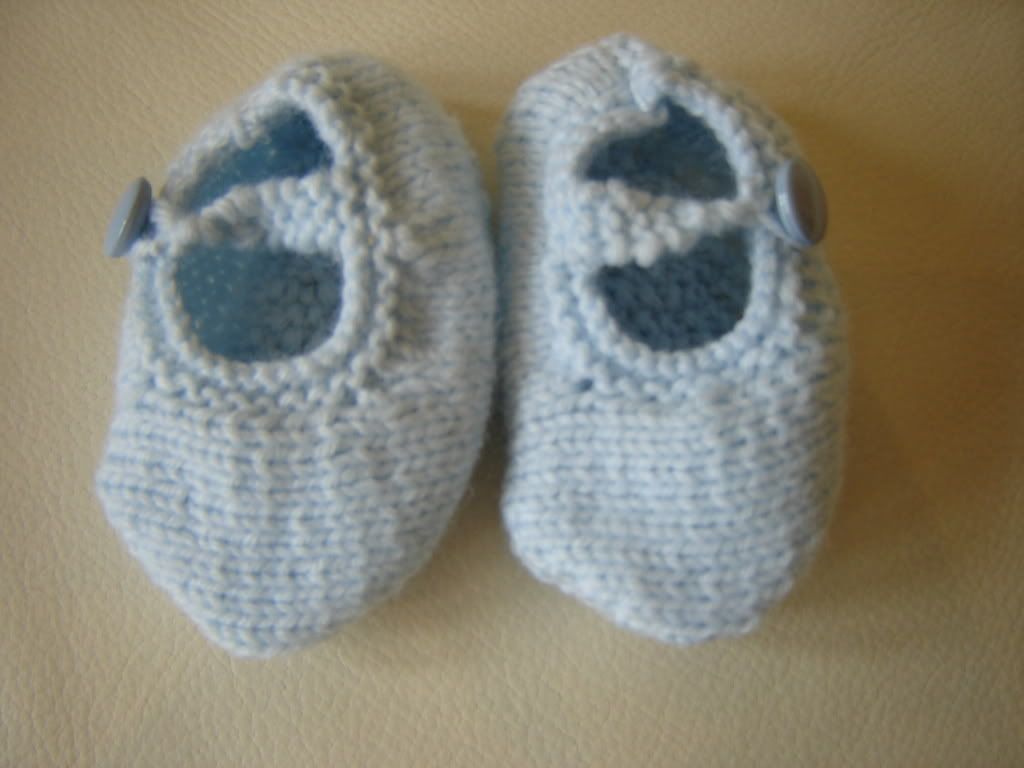 I am selling the same baby clothes in my Etsy shop here, you can choose from a range of colours:
pink
,
blue
,
yellow
or
white
. Each item can be bought separately.